The Moving Object Search (MOS)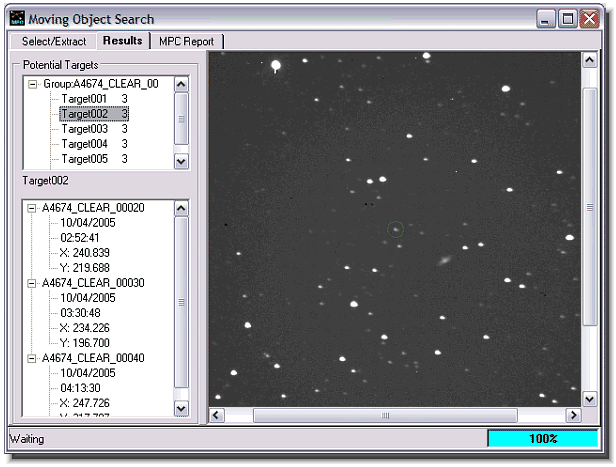 The Moving Object Search utility lets you build sets of three images and then automatically search for potential asteroids.
In the shot above, the program has located one potential target in "Group:A4674_CLEAR_0020" (which was the name of the file for the first image in the group. As you highlight the target in the upper list, the lower list shows information about the target for each of the three images. As you select one of the images in that lower list, the image is loaded and the target's position is displayed.
Settings on the Select/Extract page allow you to control the "thoroughness" of the search by controlling the faintest magnitude and signal-to-noise ratio of the target. The program also generates an MPC report for each position of each target for which an automatic astrometric solution of the image can be found.